Description
What is a CSA?
Community Supported Agriculture is a partnership between farmer and consumer. The purchase of a share credit is an upfront investment in our small-scale farm, helping us to fund expenses and important infrastructure projects early in the season. In exchange, you receive a credit towards your share of the harvest at a discount! It's the perfect symbiotic relationship, and an excellent way to support LOCAL agriculture. We have the added security of an advance commitment from our patrons, which in turn helps us to plan our crops, and obtain the necessary funds to pay for upfront costs. Patrons have the satisfaction supporting our efforts to provide the community with healthy, chemical-free foods.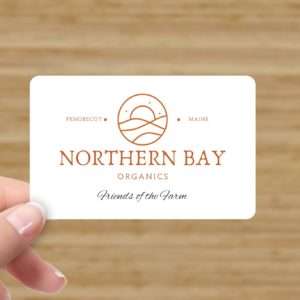 Where Can I Spend My CSA Credit?
You can purchase discounted CSA credit from March 1st until May 31st.
Your CSA credit is spendable anywhere we sell our products direct! That means: you can spend your credit at our on-site farmstand, on our online shop, or even at our stand at the Stonington Farmer's Market. CSA credits are good for any of the products that we produce: seasonal produce, eggs, microgreens, honey, maple syrup– even native perennials plants and vegetable seedlings! We want to offer as many choices as possible to allow customers to choose freely which items they prefer, as well as when and how to spend their credit. Rather than being locked in to a weekly share or set box type arrangement, we think flexibility is important to allow patrons to decide exactly which products they enjoy most!
Our season (and Farmstand!) generally runs from May until late October– Share credits purchased this spring must be used by the end of the 2023 season. If you plan to use your CSA credit at Stonington Farmers' Market, the market will run every Friday morning (10am-12pm), from June 2nd until late September or mid-October.
Can I Purchase CSA Credit for a Friend?
YES, of course! We can highly recommend giving the gift of FRESH local produce. You can purchase multiple shares, in any size and combination you wish. For each share purchased, you will be provided with a "Friends of the Farm" card, filled out with the share credit amount. You are welcome to gift the card to anyone you choose!
If you prefer to have the gifted card sent directly to your friend, please use the online shipping cart and provide their address under the shipping details.